TRANZRAZ
TRANSRAZ is an ongoing research project aiming at connecting heterogeneous historical data collections to an architectural 3D virtual research environment (VRE) using KGs. The overall goal is to enable the exploration of the historic city of Nuremberg in different time periods ranging from the Middle Ages to the 21st century.
Publication TRANSRAZ at FIZ Karlsruhe TRANSRAZ at Researchgate
TRANSRAZ Knowledge Graphs
Publication
In the project TRANSRAZ, a Knowledge Graph based 3D virtual research environment is created to explore the city of Nuremberg in different time layers. The research area of TRANSRAZ covers the entire urban space of the historical city center of Nuremberg, connecting approximately 3000 buildings with information about historical places, events, residents and organizations extracted from external resources.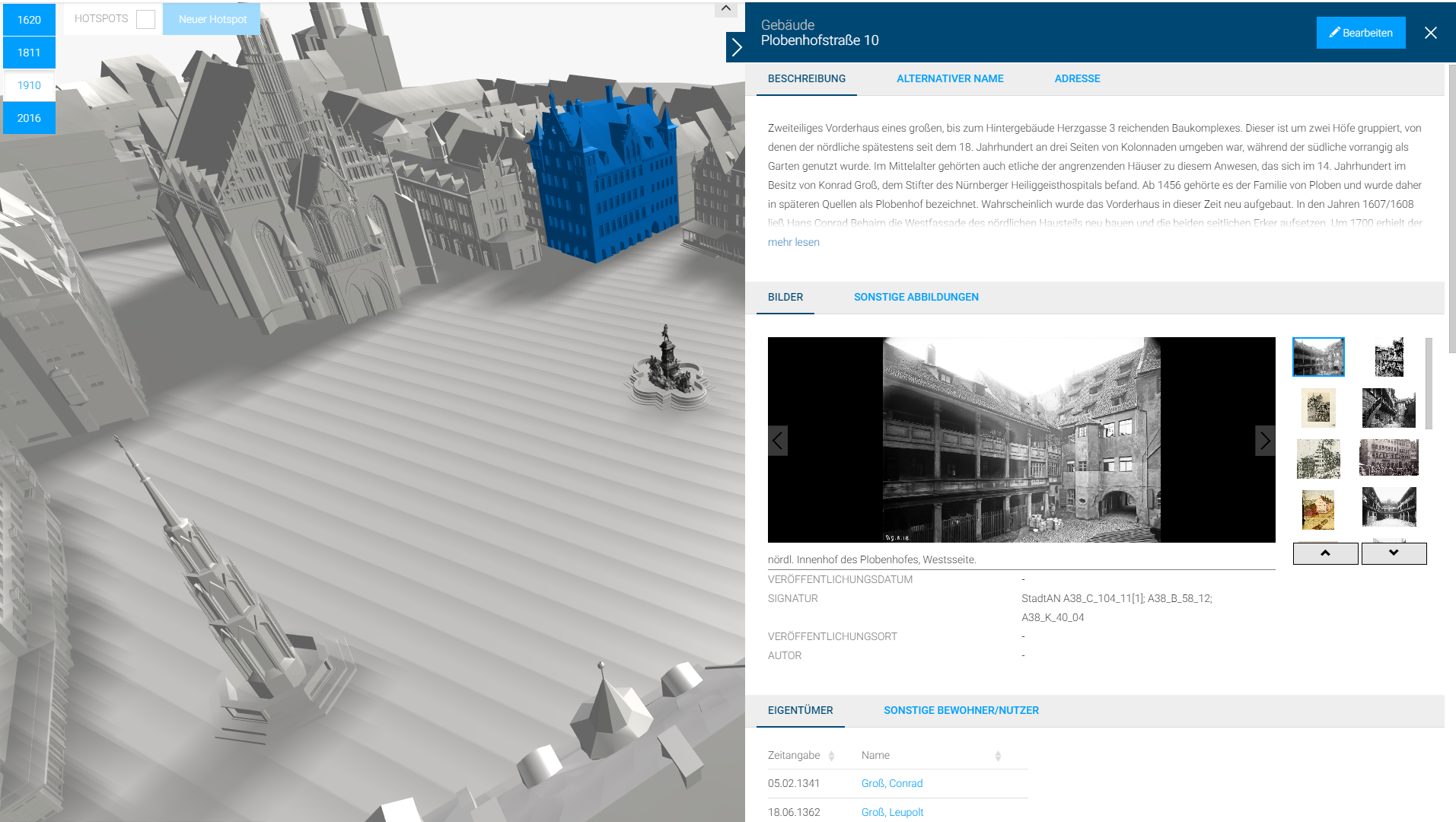 ---